Apt/Condo
D2
SkySuites @ Anson
71 Storey, 360 Units Residential
99 years
D 9
1919@Sophia Road
75 Units Black and White Residences
Freehold
D 10
d'Leedon
1715 Units (12 Units Semi-D Hse) & 8 Retails Shops
99 Years
D 11
8 Bassein
74 Units Apartment
Freehold

D 16

577 units of 1- to 5-brms, PH and Strata Houses

99 Years

D 16

East Village

Freehold Mixed Development - 90% Sold

Freehold
D 19
Bartley Residences
702 Units Residential Development
99 Years
D 20
Sky Habitat @ Bishan
509 Units Residential Development
99 Years
District 14, Mill Creek
Luzurious urban living within an Eastern enclave
Not To Miss! Freehold...
Only 1 Unit Left! $898psf
Project Name:
MILL CREEK
Address:
10 Lorong Marzuki
Developer:
DSL Properties Pte Ltd
District: 14
Expected Date of Vacant Possession:
31 Dec 2010
Expected Date of Legal Completion:
31 Dec 2013
Tenure of Land: Freehold
Total Units: 18


Only 1 Unit Left!
$898psf

Type A
3 Rms
#02-03
1,119 sqft
SOLD
#03-03
1,119 sqft
SOLD
#04-03
1,119 sqft
SOLD
Type A1
3+1 Rms
#05-03
2,142 sqft
SOLD
Plan for Type A & A1
Type B
2+1 Rms
#02-04
1,022 sqft
Show Flat
SOLD
#03-04
1,022 sqft
SOLD
#04-04
1,022 spft
SOLD
Type B1
3+1 Rms
#05-04
1,916 sqft
SOLD
Plan for Type B & B1
Type C
2 Rms
#02-01
915 sqft
SOLD
#03-01
915 sqft
SOLD
#04-01
915 sqft
SOLD
Type C2
#05-01
1,561 sqft
Plan for Type C & C2
Type C1
1+1 Rms
#01-01
796 sqft
SOLD
Type D
1+1 Rms
#02-02
775 sqft
SOLD
#03-02
775 sqft
SOLD
#04-02
775 sqft
SOLD
Type D1
1+1 Rms
#01-02
753 sqft
SOLD
Plan for Type C1, D & D1
Type D2
1+1 Rms
#05-02
775 sqft
SOLD
Plan for Type D2

Artists' Impression
FREEHOLD; foreigners eligible

18 individually designed units with finishing of unsurpassed quality

Spectacular sky-deck swimming pool with thoughtfully crafted recreational space

Prime Eastern location situated in the vicinity of public facilities: East Coast Park, shopping centres and food outlets

Ease of access to Kembangan MRT (only 5 minutes walk), the PIE, the ECP and park connectors

Proximity to quality schools - Tao Nan Primary, St Patrick's, Katong Convent, Temasek JC and Victoria JC

Beautiful landscaped gardens imbued with water features.
Disclaimer:
The information contained herein are subject to changes and deviations as may be required by the developer or required or approved by the authorities. All art renderings, illustrations, pictures, photographs and other graphic representations and references in the website are artists' impressions only. Nothing herein shall form part of an offer or contract or be construed as any representation by the developer or its agent. All areas and measurements stated herein are approximate and subject to adjustment on final survey.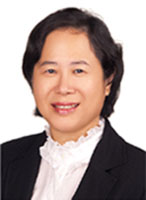 Contact Tay Yiang Ping at Hp 96221803
or email yptay@newtonwebs.com
CEA Reg No.: R021646E



Knight Frank
KF Property Network Pte Ltd
CEA Licence No: L3008430D